Fiverr.com – The Things People Do For $5 (All Countries) CPA offer
About This Campaign:
Fiverr is an online site that allows you to sell and buy services for, as the name implies, five dollars. This is a fantastic website that is only limited by your searching imagination.
Payable Action:
First Time Buyer

Pixel Tracked:Yes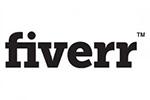 CPA/ Commissions
CPA £8.50
Status
Public
Allowed Countries
–
Offer Expires
Ongoing
Media Permitted
Email , Display , Contextual ,
Restrictions
No Incentive Traffic, no brand bidding, or search engine traffic
Failure to follow these restrictions will lead to all traffic being removed.