getmeaticket.co.uk – Win an Audi A3 CPA offer
Payable Action:
Registration (2 pages)
Getmeaticket Terms:
All getmeaticket offers have a two tiered payment structures that we assign each Affiliate onto. The first is for non Incentive traffic only and the second, for all types of Incentive traffic. These setups with set payments are designed to prevent the need for any reversals. After being approved onto the offer the payout will indicate which setup you have been placd onto (£0.80 for Incentive and £1.00 for non Incent). If you feel that you have been placed on the wrong offer setup please get in contact with your AM explaining which traffic sources you are using for this offer and it can then be reviewed.
About This Campaign:
Change up your driving experience with compact, sporty motoring from the Audi! The A3 combines eye-catching style and flawless practicality to create the ultimate ride.
Make your journeys sensational with the new handling and control systems that Audi has to offer – it's now enhanced four-wheel drive production can be experienced in the A3 through superb grip like never before. Also new, is the stunning makeup throughout the model, thanks to top design and lightweight engineering! A brand new Audi that's the innovative motor you've been dreaming of…
Pixel Tracked:Yes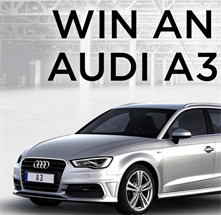 | | |
| --- | --- |
| CPA/ Commissions | CPA £0.80 |
| Status | Apply To Run |
| Allowed Countries | – |
| Offer Expires | Ongoing |
| Media Permitted | Email , SEO , Contextual , Incentivized , Social Media , Text Link , Newsletter , |
| Restrictions | Array |