Tails.com Dog Food – Free 2 Week Trial CPA offer
Payable Action:
User signs up to 2-week free trial (paying £1 P&P).
About This Campaign:
Freshly-blended, tailor-made dry dog food to meet your dog's unique needs.
Your dog is one of a kind, so why feed them generic one-size-fits-all food? We believe that every dog will be at their happiest and healthiest when fed food that is tailored exactly to their individual needs, so we get to know your dog before we create their ideal blend.
Pixel Tracked:Yes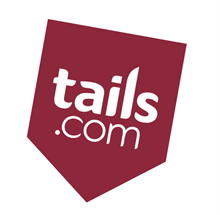 CPA/ Commissions
CPA £3.00
Status
Apply To Run
Allowed Countries
GB –
Offer Expires
Ongoing
Media Permitted
Email , Banner , Social Media , Text Link ,
Restrictions
No Incentive TrafficPlease see documents for guidelines on how to promote this campaign.
Failure to follow these restrictions will lead to all traffic being removed.