Savings You Love – Free 30 Day Trial CPA offer
Payable Action:
Customer must fill in form with name address, email and credit card details, they then click "buy now" and if credit card is pre-authorised (but not charged) then acknowledgement page is displayed. Tracking pixel will be triggered by display of acknowledgement page
About This Campaign:
30 day free trial of high value membership club with up to £100 cash back on dining, Year round savings on many major cinema chains, 2 for 1 or 25% off spas and gyms nationwide and much much more – member pays £6.95 per month after 30 day free trial, cancel anytime.
Pixel Tracked:Yes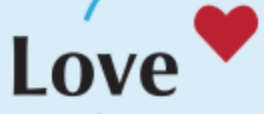 CPA/ Commissions
CPA £7.60
Status
Apply To Run
Allowed Countries
GB –
Offer Expires
Ongoing
Media Permitted
Display , Newsletter ,
Restrictions
Incent/fraud
If pre-authorisation of credit card fails
Failure to follow these restrictions will lead to all traffic being removed.